Green Expo plants its first seed!
With spring just around the corner, are you already dreaming about your barbecue evenings, your reading corner on your terrace or your garden? Then don't be in any doubt, the Green Expo is for you! It is THE meeting place for nature lovers, amateur or experienced gardeners, those interested in the development, improvement or creation of a garden in search of ideas for the arrival of fine weather!
Whether you want to discover or find out about horticulture, landscaping and outdoor decoration professionals or whetheryou want quality advice for all your green projects, mark your calendars for this not-to-be-missed event.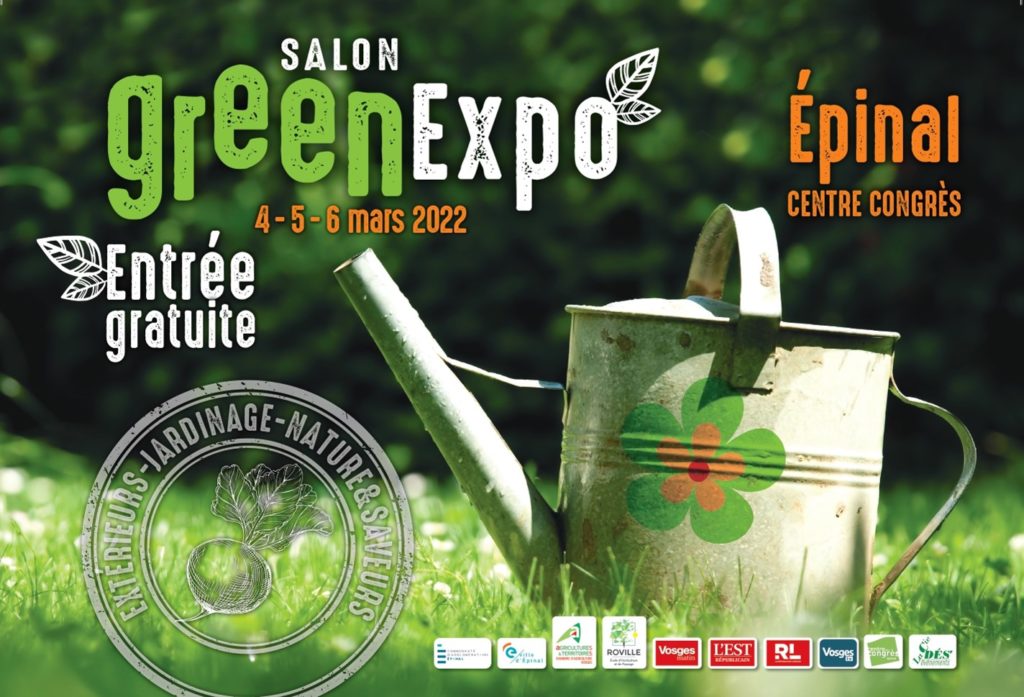 A family-friendly event!
And yes! Green Expo is the springtime event to share with your family. Young and old alike, discover plants and flowers of all kinds, decorative products, furniture and outdoor design services. Delight your taste buds with local producers. Finally, take advantage of the practical workshops, conferences and free events to enrich your horticultural vocabulary and knowledge of agriculture, transplanting, biodiversity, etc.
In short, there will be something for everyone, so ...
... With or without your boots: you are welcome!