Welcome to our new website
After several months of work, the Convention Centre is proud to present its new website. This new interface highlights our 9 event spaces and their assets as well as the know-how and expertise of the Congress Centre team who will help you organise your events.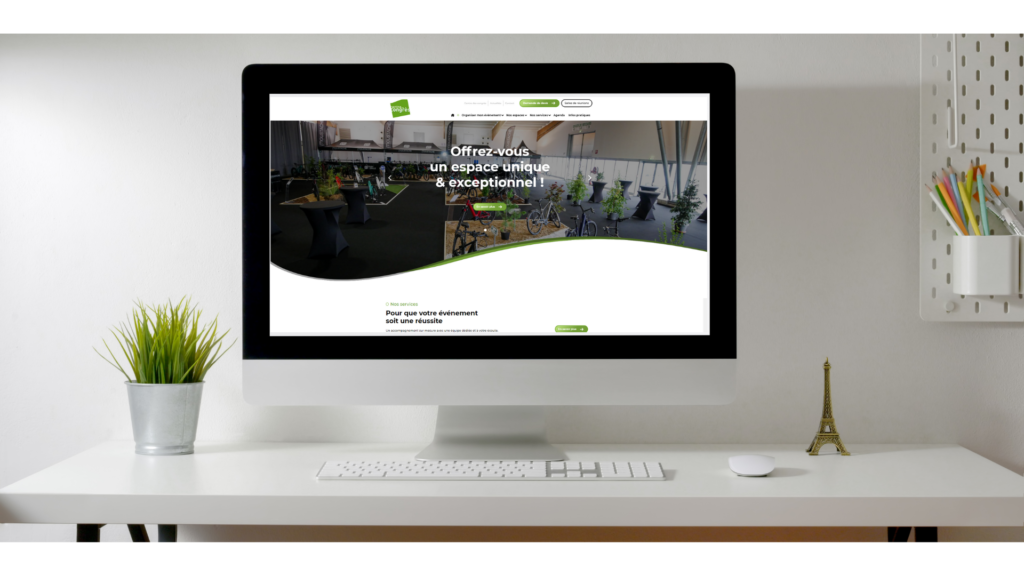 Designed with you in mind!
Wherever you are, this site will be the essential tool to enable you to choose and book your space, consult an event or exchange with our business unit in a few minutes thanks to the "Responsive Design": a real guarantee of intuitive navigation adapted to all screen sizes: computer, tablet and smartphone.
In addition to this improved experience, the new site offers a smoother and more pleasant navigation with new features.
Easy access to information
A news page and an agenda to follow our news and events at a glance.
A contact form for easy communication with Perrine, our Business Unit project manager.
Practical information on how to get to the Congress Centre or to check the availability of car parks in real time.
A tool that meets your needs
From the home page and throughout your visit, discover a streamlined content that highlights the valuable assets of our spaces, our services and the 1001 possibilities available to you for the organisation of your event.
Read our client testimonials to help you make your decision.
Find your ideal space in 1 click.
Request a customised quote in 1 minute, using our contact form.
This new website is the result of many efforts deployed by the Congress Centre team and developed by the young and dynamic agency SECTION 4. We hope you enjoy this innovative interface and we wish you a pleasant discovery!