4 days of trials and emotions
The 2021 French Road Cycling Championships took place in Epinal. Our Vosges town welcomed the best French riders, men and women, amateurs and professionals, and all the contenders for the jerseys of French Champions. The Congress Center had the privilege to host this national event.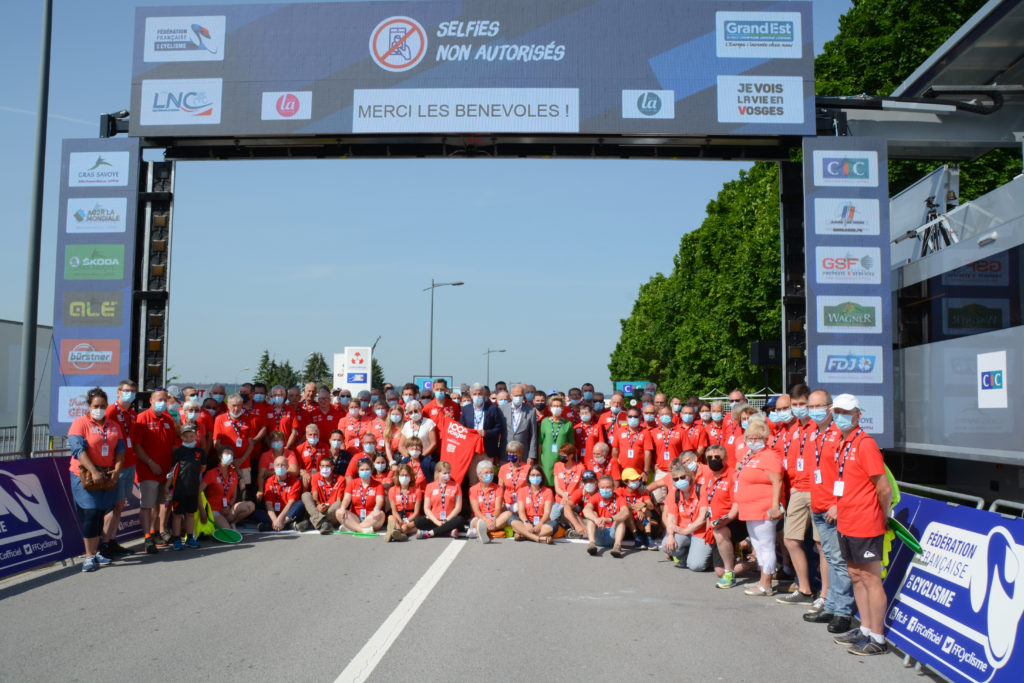 A large-scale event
600 runners, 110 teams and sports groups met for these 4 days of competitions with the objective of winning one of the 6 titles of French champions.
Broadcast live on on France Télévisions and Eurosport channels, the event attracted over 10 million viewers.
The Congress Centre at the heart of the event
As thecentral location for the organisation and the finish site for the runners, the Congress Centre's spaces were mobilised in their entirety:
3000 m² of the Grande Halle modulated as a catering area for partners and their guests
The 840 m² Tambour Major Room and the 720 m² Chat Botté Room dedicated to the distribution of badges to guests and the reception of volunteers for the event
The 550 m² reception hall was transformed into a press centre: more than 150 journalists were present to provide real-time information about the races and the event in general.
A tailor-made wooden terrace for a front row seat
Especially for the event and for the first time at the Congress Centre, the forecourt was transformed into a 400m² wooden terrace to create a warm and comfortable space dedicated to the event's partners and their guests. The latter were able to watch the start and finish of the races from close quarters.